We Will Get Your Office Removals in Balham Done Professionally
Office Moves Are Important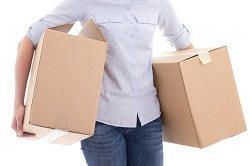 At Balham Removals, we believe that moving office can be an important part of your growth as a business. You will want to move from strength to strength in the business world, and as you gather more employees, you will need more space, it is a natural progression. However, the actual process of moving from one office to another is a complicated one. Your commercial removals need to be performed by professionals, they need to be fast, they need to be safe and they need to be stress free. We supply this sort of service in Balham so that every business in the area can get the benefit of a smooth move. Call us anytime on 020 8746 9601 to find out more.
Experienced Staff Make the Difference
We know that many people think that they can use a normal removal company to move their business from A to B. However, the fact remains that these sorts of companies are not used to dealing with the high volumes of office furniture and machinery that come with a commercial setting. If you want professionals on the job who understand the specifics of the items that you are moving, then you need us. Our staff are experienced in moving businesses, and can help your office removals to go smoothly and without upset. The team is well trained and capable of moving large loads without breaking a sweat, which is exactly what you need for a stress free move in SW12 region.
Clean Vans and Solid Plans
Our drivers are experts at getting your office items from place to place without danger of them being broken in transit. When you are driving a long way to your new offices, you don't want to arrive to find that everything is smashed up by reckless driving! We make sure that our vans are well kept and maintained, so that nothing gets dirty, and there is no risk of breaking down on the job. When you are traveling a long distance, this sort of upkeep is essential, as nothing should be left to chance. For this reason, we plan extensively with you and your staff for excellent results every time we carry out office removals in SW11 areas.
Cut Out the Rest, Get The Best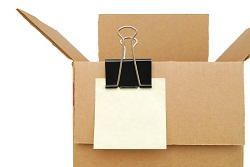 Our services are rated highly in the SW12 region, as being the best in value for money. We know how important it is that as a business you are getting a good rate no matter what you do. This is equally true for commercial removals. It is not even about getting the lowest rates, as that can mean you get a second rate service. It is all about receiving value for money. We supply an incredibly dedicated workforce with a formidable skill set, and all for an incredibly reasonable price. When you are in need of a perfect commercial relocation solution, you only need to call us on 020 8746 9601 for a free estimate.
Book In Advance for The Best Results
We offer some incredible special offers and rates for all of our customers in Balham, SW11. This means that you can take advantage of our cost-effective services whilst saving even further on your office removals. At Balham Removals, our bookings team is always on hand to give you all the information that you need to get your move planned and booked in a way that suits you. We know how difficult it can be to arrange these things, so we want to make life as calm and stress free for you as possible. Call us today on 020 8746 9601 to have a chat with our advisers and to book in your move.