To Rent Or Not To Rent A Man With A Van - That Is The Question
One of the first thoughts people have when they are planning a move is; 'how much stuff can I fit in my (or my friend's) car?' a.k.a 'can I get away with not hiring a van?'
As anyone who has ever moved house can attest, the process of relocation is expensive; and once people have paid out all the various fees for estate agents, solicitors and admin fees (whatever those are), there's often not much left in the kitty for the actual move. It's usually at this point that budget cuts become more severe, and the renting of a moving van or hiring of a removals company can be one of the first things to get the chop. But unless you're moving into furnished accommodation (or all of your furniture is inflatable), the chances are you are going to be moving furniture, and despite cars seeming to be growing ever larger, you'd still be hard pressed to fit a sofa or bed into one. So at some point you will need a van, but thankfully these days you are spoilt for choice, you have the option of hiring a removals company, hiring a man with a van, or just hiring a moving van yourself.
For those who are more budget conscious, hiring a van and driving it yourself is often the more preferable option, but is it the right one? There are pros and cons to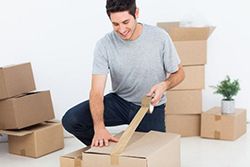 doing it yourself, but sometimes you don't realise what they are until you do it, so we've taken it upon ourselves to remove the trial and error approach, and give you the lowdown on renting a van. We want to give you the facts so you can make the right choice.
Pros:
• Price – for cheap removals, hiring a van is the best option; because you are doing all the heavy lifting yourself, you don't have to pay labour, and due to the boom in van rental companies there is a wealth of choice out there now for vans of every size, which means you can often get a great rate no matter what size moving van you need.
• Freedom – when moving house one of the benefits to hiring a van yourself is that you can decide (within reason) when you want to collect it,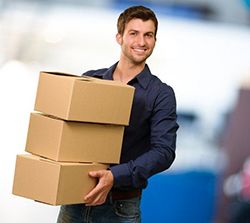 when you drop it back, how long you have it, and what time and day you want to move. When hiring a removal company, you are slightly more restricted, and may have to move house at a time that isn't the most convenient for you, so for those who prefer to be in charge of their own destiny, hiring your own removal van might be the way to go.
Cons:
• It's all up to you – moving house is undeniably stressful, but for some people, having to deal with absolutely everything can make the whole situation almost unbearable. If you decide to hire a moving van and drive yourself, then you are responsible for everything, from the packing, to the loading; the driving, the parking, and then the unpacking and unloading, not to mention the collection and drop off of the van itself. For some this will be perfectly acceptable, and maybe even preferable, but for others, it simply adds a whole new level of stress to the day.
So if handling every single aspect of the move sounds like your idea of hell, it might be worth splashing the cash and getting the professional movers in.
• You're not covered if something goes wrong – one of the biggest benefits of using a removal service is that if during the move something happens to your belongings, they are (usually) insured and you can claim money for any damage cause to your property. Unfortunately if you hire a van and move your belongings yourself, it's all on you, so if you drop that expensive Mink vase from Aunty Mary, not only will there be hell to pay, but also a lot of money too.