Moving House
Customise House Removals When You're Moving House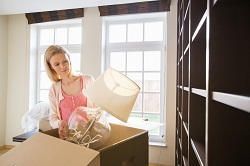 Planning house removals is a task that may appear very easy and straightforward on paper, but when you get right down to it, you'll find yourself overwhelmed by it very quickly. Instead of crumbling under pressure at the last minute, we advise working with a reputed and reliable team of house movers so that your home relocation is a stress-free experience. As a premier house moving company in London, Balham Removals offers you the expertise and efficiency of professional packers and movers at your disposal. Give us a call today at
and save tonnes of time and effort on your house relocation!
One of the disadvantages of hiring a very big removals firm is that you're immediately assigned some cookie-cutter removals schemes and services. Large corporations inevitably have set patterns and working styles, and while they might be efficient, they don't always offer a personalised experience.
Many people who work with very large house removals firms complain of the standardised services that they receive, which, for all intents and purposes are effective, but still leave something to be desired. And we know what that elusive something is, and we can give it to you! It's a personalised, customised house removals experience: created by us only for you.
We understand and appreciate the sentiment and emotion that forms the backdrop of any home relocation project. This is not just the mere act of packing all your belongings together and moving them from one address to another: it entails so much more. In essence, you're also packing up your memories and experiences and dreams and past times and putting them into a box and moving on to a completely new place. You might be excited, but there's also a twinge of sorrow. And in that state, you need someone who can handle your home relocation as effectively yet sensitively as possible.
And it's not just the fact that a house move is an emotionally trying time: a customised removals experience is also important in ensuring your complete satisfaction as a prospective customer. In the services industry, our priority is to guarantee that the customer is fully satisfied with our services, and in order to do that, we make sure that your home removal is treated as a unique project, and not filed into a basic category with hundreds of other relocations.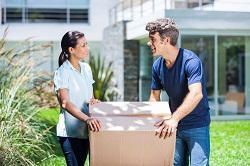 After all, just like you your home also has a unique personality and identity of its own. Even if the basic structure is changing, the things inside and the feelings associated with them will remain the same. To be able to make the transition a tad bit more easily you need be eased into the process, and that's just what our removals specialists are good at: helping you make the change!
We understand that each house relocation project is different and like no other. And hence, we treat each project as a single, stand-alone job. From the moment we hear from you till the very end, our focus is completely on you and we don't follow a one-size-fits-all approach! We take the time to get to know you and your requirements and the details of your house relocation so that we can plan a strategy that works best for you.
Whether it's technical details such as timing and schedules or more specific details such as particular belongings that have to be handled with care or specific requests that you have, we make sure that every expectation of yours is met to the fullest of our abilities.
If you'd like more advice on how to plan a house removal, call Balham Removals at
.