Removals and Storage
Merge Removals And Storage To House Your Belongings While You Relocate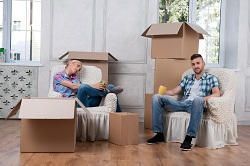 It sometimes happens that you can't prepare and plan for a house move or an office relocation as much in advance as you'd like. Whether your lease expired before you had time to find another house to rent, or you've run into a tight spot with money and need to move out of your current place immediately, not having a new address ready can be quite a challenge to work with. If you find yourself in a predicament like this, call Balham Removals at
for fantastic storage solutions.
What will you do with all your things until you can move them into a new place? Where will you store them? How will you ensure their safety? How will you guarantee that things don't get spoiled or damaged? If these are questions that have been worrying you, look no further. Our team not only offers top-of-the-line house shifting services, we are also a trusted name in the self-storage industry.
We understand our clients have different storage needs: what works for one client may not necessarily be appropriate for another. And this is why we offer a number of different kinds of storage units, in various sizes and with a number of different facilities. This ensures that you will be able to find a unit that is perfectly suitable for your storage needs. Why pay for a unit that's too big or too small when you can find one that is just right? We also guarantee the safety of your things by maintaining the highest security standards at our storage units. You will be the only person to have access to your rented unit, to ensure the maximum safety. We also have 24-hour surveillance and gated entrances to make sure there is no unauthorised entry.
If you're worried about this working out to be too expensive, don't be! Renting storage facilities is often the cheapest way of making sure that your belongings are stored safely. Our prices are calculated on the basis of a number of factors, such as the size of the self-storage space that you rent out and the number of days that you'll be using our storage facilities. There is no limit to how long you can use our storage units for, and we calculate a price quote on the basis of the aforementioned factors, as well as some other considerations, such as any add-on services that you might opt for.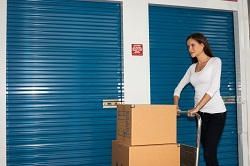 Hiring a security storage facility with us is a great way to solve all your storage dilemmas during the house moving process. What's more is, by choosing this option, not only do you get a secure place to house all your things, you can also capitalise on the expertise of our packers and movers to get everything done efficiently in one go. Our packing team will arrive on moving day, organise and pack all your things into the packing boxes and then transport everything back to the security storage unit you've hired. And once you're ready to have everything shifted out to the new address, our removals specialists will transport everything to the new house/ office space on the chosen date.
If you need a reliable, safe and premium security storage facility that's just right for your needs, give Balham Removals a call at
. As a premier house removals and storage company in London, we guarantee the best prices, services and quality. Get in touch with our team to learn more about the different storage facilities and amenities we offer and get more information on how we can help you!