Removals
Book Our Services Early To Avoid Removals Stress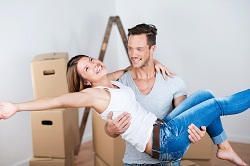 House moving: just the two words are enough to scare most people! Not only is house shifting an expensive task to undertake, it's also a tiring and worrisome time. A lot of people start feeling very stressed out at the prospect of house relocation and this anxiety only builds more as moving day comes closer. Instead of approaching your impending home relocation as something to get worried and upset about, let Balham Removals specialists help you plan and execute an efficient, worry-free house move. You can find a specialist to answer your questions at this phone number:
.
Now, when it comes to preparing for a house move, the key to getting everything done properly is in keeping calm. However, staying calm and collected is usually one of the first rules most people break when they're in the midst of a house removal. It is understandable, really, but not at all productive or helpful.
To help you keep a cool head while you plan your home relocation, it is our advice to make your bookings as early as possible to keep stress at bay when you're shifting.
To begin with, we do our best to accommodate all the requests and bookings that we get calls about, but given our reputation as one of the most trusted house relocation services in the city, we're often booked for months in advance. So, we urge you to place a call to our operators as soon as you have your moving dates in hand. This way, we can make a reservation for you at your convenience and according to the dates you need booked.
Also, booking in advance will help take a load off your shoulders and will give you a lot of time and direction to plan everything in. When you're hiring a team of packers and movers, a large part of the job is taken care of, but there is still a lot you can do with your time and we always appreciate a client who's well prepared and knows what they're looking for.
You'll find that once you've made your booking with us, a heavy load will be lifted off your shoulders. There is much relief in knowing that you've delegated the task of packing and moving to a team that is reputed for the same. And once you've finalised your project details, you can also stop worrying about making sure that everything goes according to plan and there are no delays.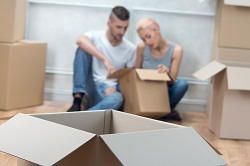 The benefit of working with professional house relocation specialists is that everything moves like clockwork. Our team sticks to the schedule down to every last second to ensure that everything goes according to plan. That kind of efficiency cannot be maintained when a layman attempts the same task!
As professional packers and movers, we can get any job done quickly and efficiently. All our activities are centred on the goal of not wasting a single moment of our customers' precious time. We plan and prepare for every house removal in advance to make sure that everything is carried out in the swiftest, safest and most efficient manner possible. We appreciate early bookings because they give us the time we need to prepare for the same.
If there's any other way that we can help you manage your stress and make your house relocation a more enjoyable experience, give us a call at
. The Balham Removals team is at your service!