Brilliant, on the Ball, Beneficial - Its Balham Removals
Planning Your House Relocation With Balham Removals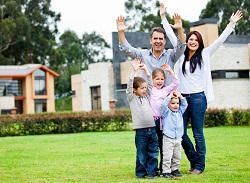 The removals industry has really grown in the last few years, and today you have a lot more options to pick from when it comes to finding the right removals team for your house relocation. However, an explosion in the number of options doesn't necessarily equal a good thing: when it comes to trusting someone with your belongings, you must leave nothing to chance! Picking a reliable, trustworthy and efficient team is a must. Our team has quickly earned a name for being a skilled, honourable and responsible moving company. For more information on how we can be of assistance to you, you can speak to our operatives at 020 8746 9601.
We understand that home relocation is a process that involves a lot of different factors. There is a lot to be considered and planned and without proper preparation, you really can't look forward to an efficient and pleasant experience. To help you navigate your way through the process, we've assembled a list of some of the questions you need to think over when you're planning your house move.
These questions will not only help you make important decisions such as hiring house shifting services but will also help you map out the different stages of the process. Apart from being better prepared, your answers will also give you a lot of direction on how to coordinate with our removals specialists and plan the relocation.
1 What Type Of Removal Do You Require?
The first step is to determine what kind of removal you require. We've been talking mostly about standard house removals up until now, but there are actually a number of different kinds of removals. For instance, you might need a student removal if you're shifting to a dorm, and if you're moving offices then it's a corporate removal that you're looking for. House removals are typically the most well known type of removals, but there are other categories.
While the essence of all removals is the same, the kind of techniques and equipment used, the amount of manpower needed, the size of the moving vehicle, etc. are just some of the factors that are affected by the type of removal you need.
2 Do You Require Any Special Relocation Services?
Our company provides all the essential house removals services such packing, loading, transporting, storage and the option of purchasing packaging supplies from us.
Once you've decided that you need a house relocation team, the next step is to decide the kind of house relocation services that you require. This is especially important if you have any expensive, unusual or rare items that need to be handled with extra care. Items that need to be packed separately, or with extra care or special packaging materials as well as things that have special transportation needs will require expert attention. You will also have to notify the packers and movers well in advance, so that they have time to prepare for such things. Items such as expensive art, large mirrors, pianos, things that can get spoilt, plants, etc. all fall into this category.
3 What Is the Scale Of Your House Move?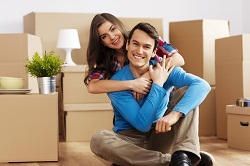 This is typically a factor that the men from the house shifting service will decide on their own, after they've visited your home for an inspection. However, a general idea about the scale of your removal helps in presenting a clearer picture to the removals company. Depending on which category your removal falls into- small, medium or large - you can start preparing for moving day and also calculate estimated expenses.
The scale of your house removal can be determined by a few generic factors, such as how many rooms' worth of luggage you have to transfer, or how many packing boxes you'll be needing and how many packers and movers you will need for the job.
There is one other factor that helps decide the scale of your house removal, and that is the distance to be travelled. It stands to reason that long distance home relocations will naturally be categorised as bigger projects because of the lengthy distance to be covered, the increased amount of fuel that will be utilised, and in many cases, the need for more than one driver for taking shifts while transporting your belongings.
4 How Many House Movers Do You Need?
Again, this is a factor that the house movers will be able to decide best after they've visited your home for a review, but you should have a general idea about how many people you need so that you can plan your expenses and set a budget. Most removals need at least a two-person team.
If you're a single person moving with very little luggage into a small place such as a dorm or a one-room apartment, you can make do with a single removals specialist, especially if you're willing to lend a hand and help carry some of the load. However, if you've got more than a single room's worth of luggage, you will need at least two people.
It's important to balance your budget with the requirements of your removal. We understand that you might want to save a little bit of money and limit the size of the team you hire, but at the end of the day, when it comes to maintaining efficiency and safety standards, wouldn't you rather spend a few extra bucks? And with our rates and competitive pricing, we assure you that you're going to get more bang for your buck when you work with Balham Removals!
If you've got more questions about planning a relocation process or you'd like to get some more expert information and advice on how to make your house move easier, feel free to give us a call anytime at 020 8746 9601.