We Offer You The Best Man With A Van Service In Balham!
Get the Best Value in the Area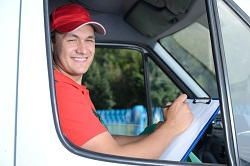 When it comes to finding the right man with a van in Balham, you want reliability for a good price. It all comes down to the best value, and we can guarantee that for you. Whatever the job that you have on your hands, we will give you a great service for equally great rates. Why use anyone but the best? Especially when we can give you such impeccable service in the SW12 region for a price that anyone can get on board with. Balham Removals really are the premier team for your man with van hire in the local area, so call us today on 020 8746 9601 and we will get you booked in.
Don't Overpay for Your Removals
Hiring a man and van is all about economy. You will want a service that fits your move, and with our service, you can tailor your vehicle and staff size to the size of your job at hand. If you have a studio flat with a few bits of furniture, you don't need to pay for a full size removal company. We offer incredible results for smaller moves, but can also accommodate midsized ones that are in need of a couple of pairs of hands and a long wheelbase van. It does not matter what kind of man and a van it is that you need from us in the SW11 area, we will help with a no obligation quote, and a friendly team of workers.
We Have an Incredible Team
Our staff are always popular with our clients as being the friendliest team in the SW12 area. You will no doubt want a man with a van service that suits your sense of humour, so why not get a team of movers who are happy to have a laugh, and keep things enjoyable? Perhaps more important than not being grumpy is understanding how to get the job done efficiently, however, which has everything to do with a combination of speed and safety. Care is always taken to ensure that your items are never damaged or dropped, and you will no doubt appreciate this when everything arrives on time and intact!
Get Special Offers from Us!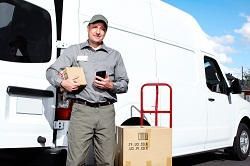 We offer a great range of different offers on all sorts of different man with a van services in the SW11 area, which you only have to call us to find out about. Our call team are always on hand so that you can get results overnight! We have differing offers and special deals that will make your move or job a lot easier and smoother. It is essential that you call us well in advance to hear about all of them, however, as we get booked up very quickly, especially with our man and van hire being so popular! Call us today on 020 8746 9601.
Book Soon to Avoid Disappointment!
We get busy extremely quickly, so it is vital that you call us as soon as you have your dates in place. At Balham Removals, we would like to help everyone with our man with van services, but unfortunately there are not enough hours in the day! Getting in touch with us at the earliest possible convenience will mean that you get the best from your move in Balham and for an incredible price as well. Our staff are experienced and prepared to give you the best service that you could wish for, so get in touch today on 020 8746 9601 to save money!