Why Should You Use Our Removal Van Hire In Balham?
How Does Van Hire Work?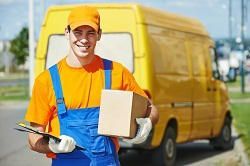 If you are looking at moving house, then hiring a removal van can be a cheaper way of doing your move than having a whole removal company do the work. Essentially the van part of the move is the most important, with a capable driver getting your items from one place to another in Balham. We know that you are savvy enough to be looking for places to save cash as and when you can, so we offer our van hire services at rates affordable to all in the SW12 region. When it comes to vans, we know what we are talking about at Balham Removals and our fleet is maintained expertly, so that you get the job done with ease.
We Supply a Friendly and Helpful Driver Too
Our staff are renowned in the SW11 area for being the friendliest and most fun to work with. However, this does not mean that they are not serious about what they do. Our team is very much about the business end of things, they are just people as well! We supply you with a top notch driver who will be able to safely move the larger removal vehicle through the streets, and keep your belongings inside safe and sound. Why would you want to do it any other way when we can provide you with such a good team? Our friendly phone crew is awaiting your call on
so call now for a free estimate.
Take Your Time On A Move
We know that having a removal company on board can mean that things get rushed. There are many people your move in SW12 area relies on to be finished on time. However, with our moving van hire, we will remove that stress, as you only need one person, the driver. Whilst we can supply extra staff, it is not obligatory to hire them, and this means that you can do things your own way. Should you want to load the removal vehicle at your own leisure, then you can, as it won't be any sweat off of our backs. However, we can also offer a same day service, if it is what you would like.
Get The Best Deal In The Area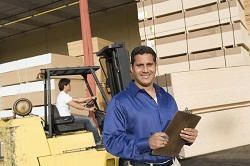 We will be able to supply you with a removal van no matter what your budget is. We understand that there are some moves that need to be done on a shoestring budget, and for this we have certain options. You may want to look around, but you will always get the best value for money from our services. When it comes to deals and offers, you can rely on us to find the right price for you, and some of our benefits are time sensitive, so act now before you miss them! It is important that you call us on
in advance of the move, so that we have the time to arrange the right commercial van for you.
Book Today and Save Your Cash
Whatever the job is, we are sure that you will enjoy working with our moving van hire team in Balham, SW11. There are a great many benefits to having a company like Balham Removals help you out, and it has all to do with experience. Our staff are well versed in driving their removal vans, and our call team will be friendly, professional and helpful. If you have any questions, just call us on
to hear more about our services and get a free consultation. We will also supply you with a free price quote for the particular service package and vehicle you require. We look forward to hearing from you.